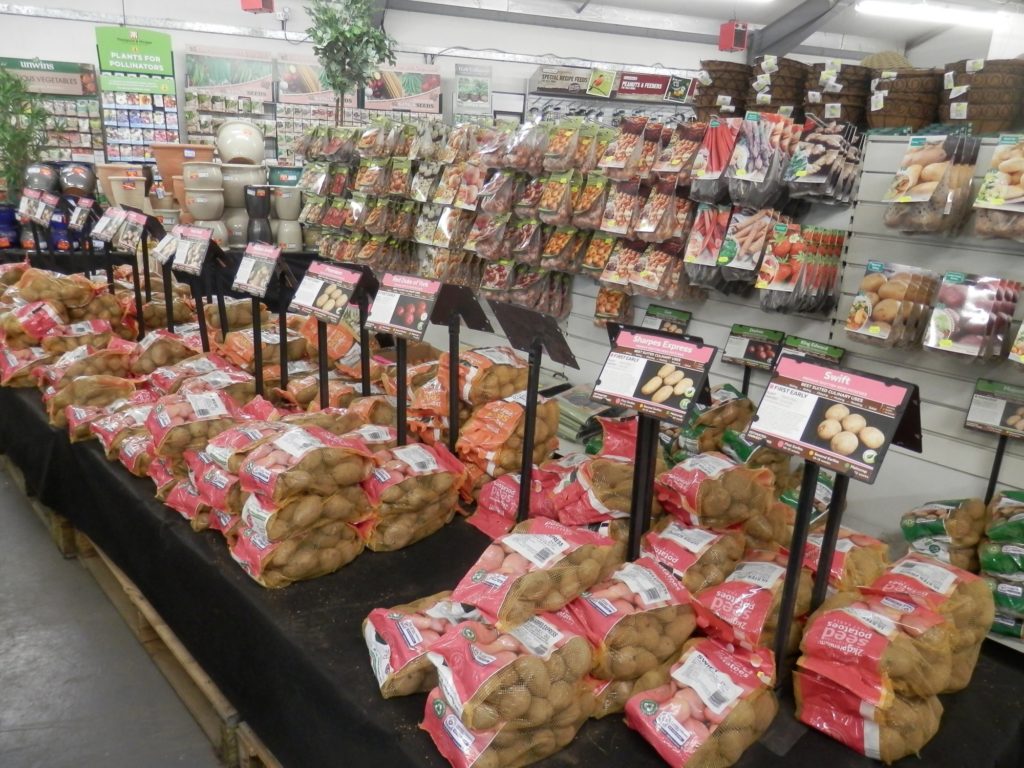 NOW IN STOCK SEED POTATOES 38 VARIETIES!
We keep a bewildering range of vegetable packet seeds, from the easiest to grow to the more demanding exotic specimens.
We keep a large range of flower seeds to bring colour to your garden later in the season.
We stock seasonal products too. Seed potatoes, onion sets, shallots, garlic bulbs, asparagus and rhubarb. These can be planted after the worst of the winter weather is over.
We have a colourful range of summer flowering bulbs corms and tubers, such as dahlias lilies and gladiolus. These can be planted in early spring.