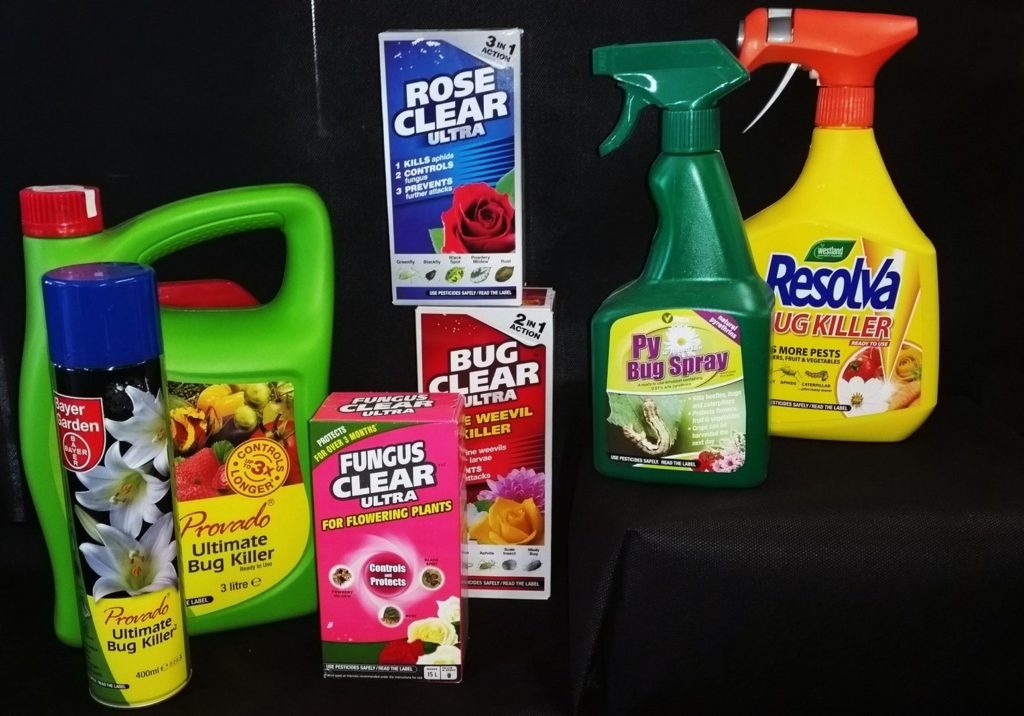 There is always something you had not planned for in the garden, spoiling the look.
So we carry a range of products to knock back fungi, to stop creepy crawlies and get rid of those tenacious weeds.
We keep different strengths and various quantities, so you can always be sure that you have made the right purchase. As ever we will be happy to advise you.
Whether you need to treat your brick weave path, keep your lawn beautifully green, or you want to keep your roses free of aphids and blackspot. Its all here for you.
We also stock tree stump killers, sulpurs, and something to kill vine weevil and leather jackets.